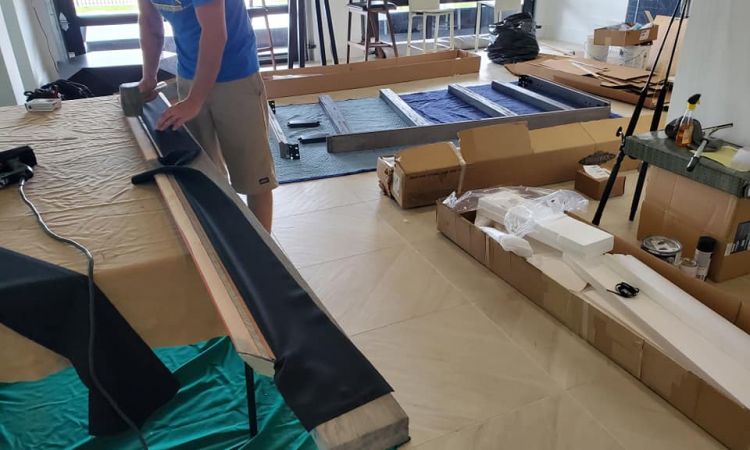 CLOTH REPLACEMENT
We remove the old fabric and staples before installation of the new cloth. All cloth replacement includes the bed and the rails. We offer multiple grades and colors of cloth.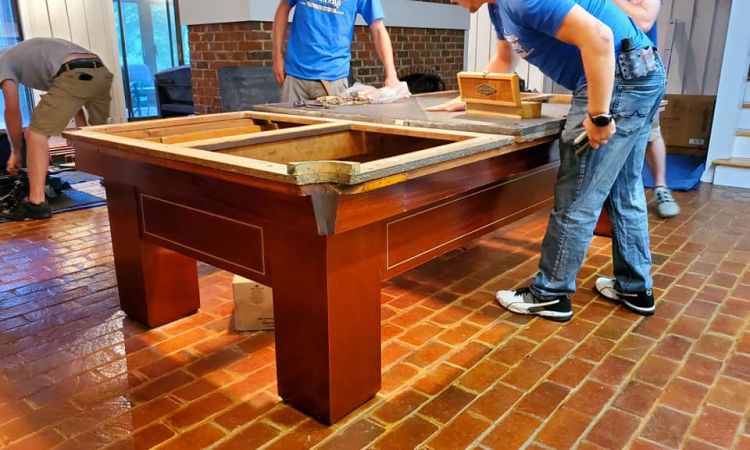 PRECISION LEVELING
Complete removal of the slate and installed from scratch. Solid maple wood shims are used to level each piece of slate individually. With the best methods and the proper materials, we warranty every level for a full year.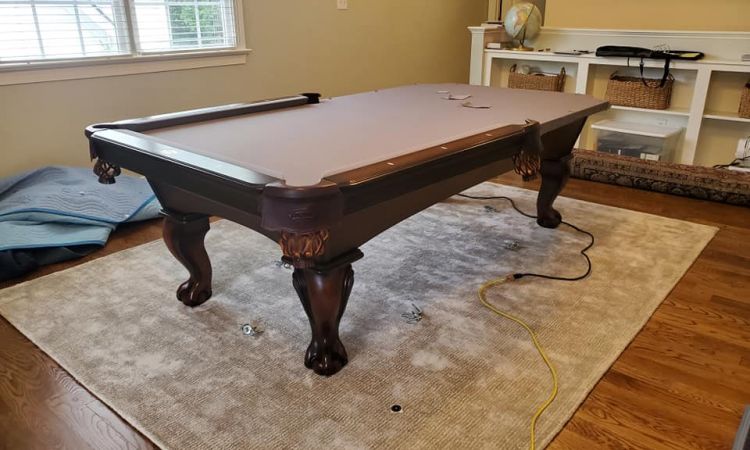 TABLE ASSEMBLY
Professional pool table assembly services, we can install all makes and models. Experienced with tables from every era. Let the professionals make your table look great and play to its full potential. We back every install with a full one year warranty.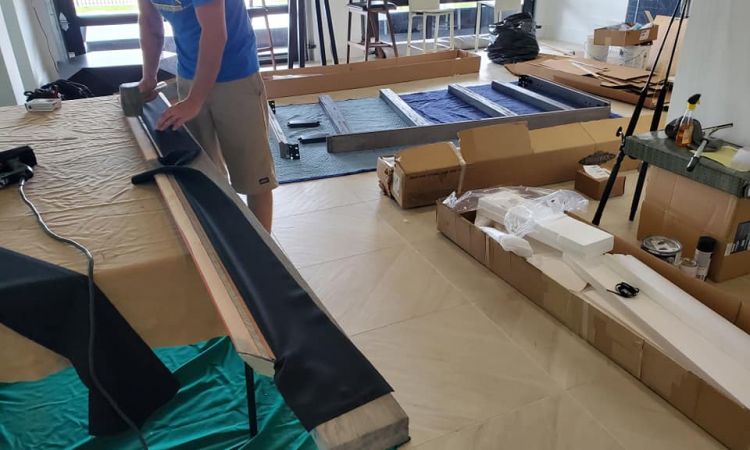 CUSHION REPLACEMENT
Removal of the old cushions and replacing them with new live gumrubber cushions. The pockets are hand cut to match the pocket profile of the table. This is an ideal time to tighten the pockets the right way.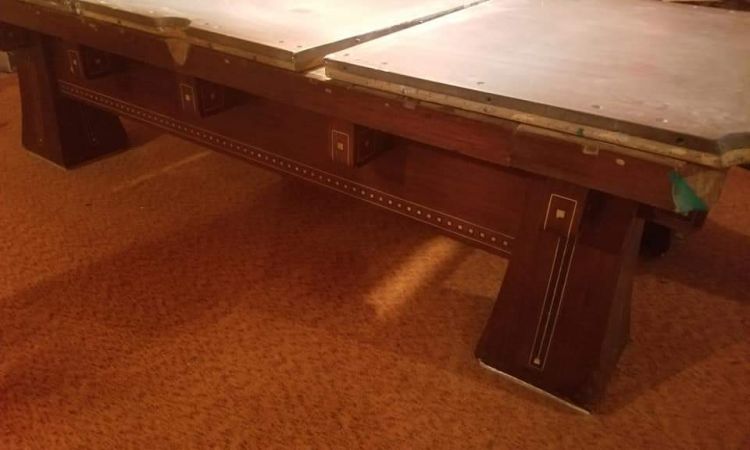 RELOCATION
Let the professionals safely disassemble, wrap, and move your pool table the right way. Moving a table in one piece is not safe for the table or the persons involved. Save your backs and your drywall.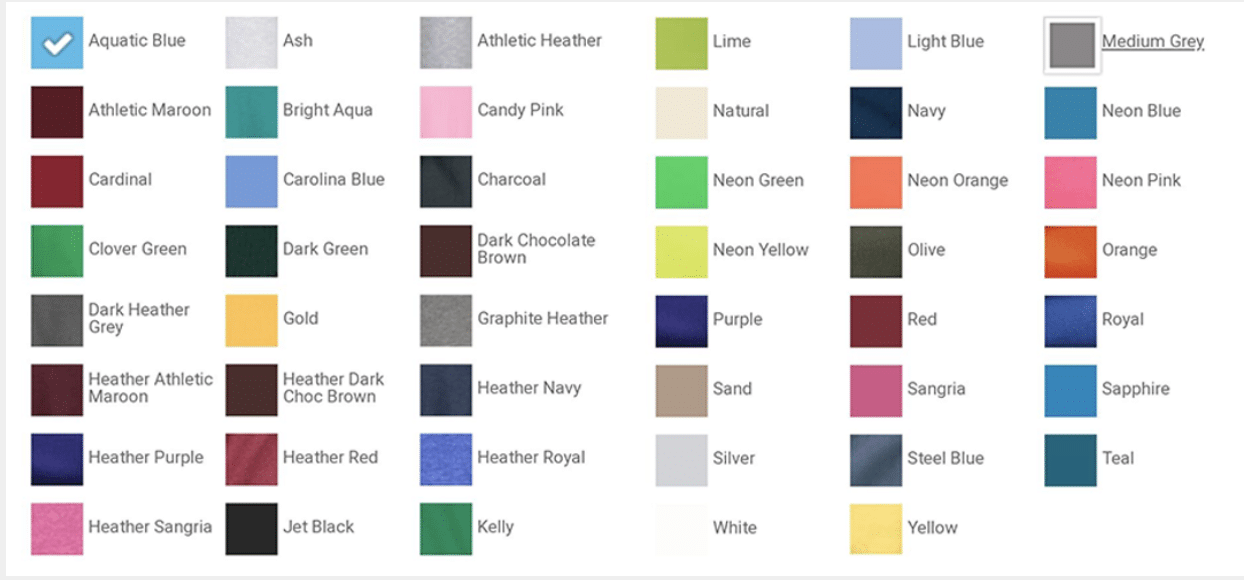 CLOTH COLORS
Our Company can help you expand the look of your Billiards table by choosing one of our many Felt Colors. Depending on the style you are going for, most Colors are available for any size table. Give us a call for an in-person Color Swatch today.